Bushido - Ghabgha
For 11.40 BD Instead of 14.50 BD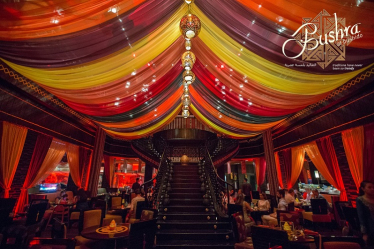 DEAL ORIGINAL PRICE
14.50 BD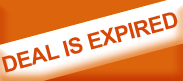 Description
Bushra is a modern Arabo/ Ottoman Ramadan tent concept that features delicious Ramadan favourites with Bushido's famous culinary flare and artistic decor that will take you to a different world. Celebrating this holy month of Ramadan, experience the trendiest tradition of the year at Bushido's Bushra 2018.
Includes buffet, water, arabic drinks, arabic tea & coffee
Timing: 21:00 until 23:30 hrs
Conditions
Coupon validity start date : 2018-06-01
Coupon validity expiration date : 2018-06-14
Temporary offer, only valid on www.togetherinbahrain.com, not valid directly at Bushido
How it works?

Click on "I BUY"
You can pay:

Online by credit card / debit card
Or ask us to come and collect the cash

You will receive your coupon by email and sms
Just show your coupon and enjoy ghabga
OR
Watch the steps in

Prior Reservation Required*
Print out coupons are required upon arrival
Children below 5 years is free and half price up to 10 years from the regular price not the discounted ones
Only 4 vouchers can be purchased per person
Questions? Contact us at 34481868 or by e-mail: contact@togetherinbahrain.com
*if there is any privatization of the venue we cannot guarantee the bookings.
About the deal and the company
The Company
Multi award-winning hospitality, including acclaim to:
-Traveler's Choice Award: Top 10 Restaurant in the Middle East, Tripadvisor
-Best Restaurant in the Middle East 1st Runner Up, Caterer Middle East
-Favourite Restaurant in Bahrain, Fact Citibank Dining Awards
-Favourite Japanese Restaurant in Bahrain (4 consecutive years), Fact Citibank Dining Awards
-Best Japanese Restaurant in Bahrain, Time Out Dining Awards
Bushido Restaurant & Lounge, Bahrain is part of the global Buddha Bar network belonging to George V Eatertainment. The Buddha Bar concept was established 15 years ago in Paris celebrating the 'Art of Living',
with confluent influences from the Pacific Rim .
Bushido itself is a stand-alone concept uniquely developed for Bahrain, fusing chic 21st century design with the traditional chivalrous values of ancient Japan. The opulently decorated restaurant and serene outdoor terrace offers fine-dining Japanese fusion cuisine. Meanwhile, the upstairs lounge provides the ideal environment to relax and enjoy some of the best nightlife events that Bahrain has to offer.
About
Bushido
To the right of Ritz Carlton Hotel, Building Nr 52, Road 38, Block 428, Seef Area
17583555 Manama
BAHRAIN
http://www.bushido.com.bh/